Essentials
Elevate your casual style with our basic TR Premium t-shirts.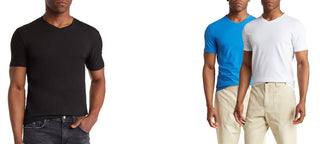 Introducing our basic t-shirt collection, where simplicity meets style. Crafted with comfort in mind, our basic t-shirts are the perfect everyday staple for any wardrobe. Made from high-quality materials, these timeless pieces offer a relaxed fit and unmatched versatility. Whether you're dressing up or going for a casual look, our basic t-shirts effortlessly complement any outfit. With their understated charm and superior quality, they are an essential addition to your wardrobe essentials. Discover the epitome of effortless style with our basic t-shirts today.
Oversized Basic T-Shirt
Introducing TR Premium, where quality and style converge. Our brand is dedicated to crafting basic solid t-shirts that redefine comfort and elevate your everyday wardrobe. Each TR Premium t-shirt is meticulously designed with attention to detail, using premium fabrics that provide a luxurious feel against your skin. Our basic solid collection offers a range of timeless colors, allowing you to effortlessly create versatile looks for any occasion. From the perfect fit to the impeccable craftsmanship, TR Premium basic solid t-shirts are a testament to our commitment to delivering exceptional style and quality. Experience the epitome of refined simplicity with TR Premium and embrace the essence of elevated basics.